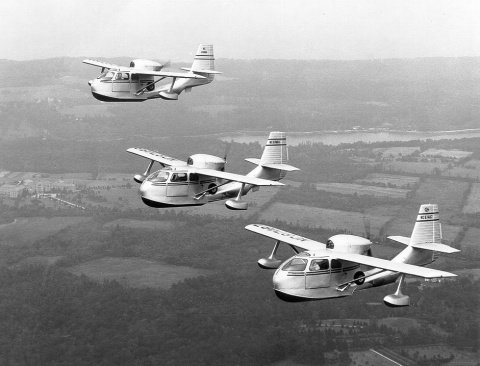 Welcome to Simuflight. We have been building, maintaining and restoring Republic Seabee's for over fourty years.
Simuflight was founded by Joe McHugh, to provide services for the Republic Seabee (RC3). We are the primary supplier of Seabee parts and kits to modify, maintain and restore your Seabee and the only dedicated Seabee maintenance base. We just moved to Georgia so please be patient as we get everything unpacked and organized (Sept 2022).
Seabee Maintenance - Simuflight can accommodate annuals, repairing damage or anything else that needs to be done to your Seabee. ·Regardless of your Seabee's modifications we will work to keep it flying.
Restoration - Putting a Seabee back into the air is our passion. ·We can restore a Seabee to the original aircraft or turn it into a Superbee with all our Simuflight modifications.
Parts - We have the largest Seabee parts inventory in the world. ·Our parts have been restored to their original condition or have been manufactured from the original Seabee drawings and specifications.
Kits - ·We provide 14 STC'd kits for the Seabee from engine conversions to upgraded brakes.·In addition to our STC'd kits we also offer a number of non-STC'd kits to upgrade your Seabee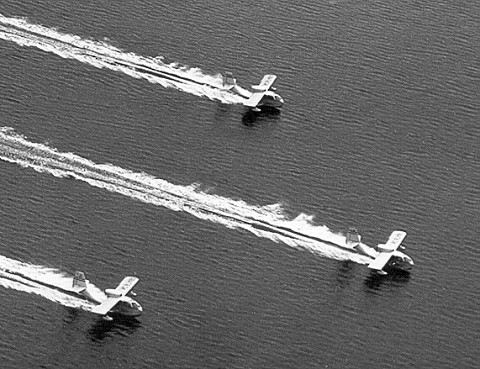 Seabee Maintenance & Repair
Amphibious flying boats are something out of the past. ·Seabee's are a unique aircraft with features that make it exciting to fly and sometimes complicated to maintain. · It is critical to have a shop and people that know the aircraft in detail when it comes to maintenance, repair and restoration.
Our maintenance base in Jasper Georgia and has complete shop capable of performing any maintenance or repairs that your Seabee needs. ·We are the only dedicated Seabee maintenance base in the world with an experienced team that can address the issues that are unique to this aircraft.
Jasper Georgia is located approximately forty-five to sixty minutes north of Atlanta at KJZP. ·It has a 5,000 foot paved runway if you are flying your Seabee to us.
Our shop can accommodate only one aircraft at this time for general maintenance and repairs. ·We prefer to schedule work on Seabee's but if there is an emergency we always try to make room for other aircraft maintenance needs.
---
Seabee Restoration
Restoring Seabee's and putting them back in the air is our passion. ·Seabee's are the finest single engine amphibious flying boat ever made. There is no aircraft in current production that can match a fully restored Superbee.
Our facility has a complete machine and sheet metal shop which can perform any work necessary to restore a Seabee. ·Eric Broadwell and Don Dewey run the shop and oversees the restoration work. ·Eric has an aerospace degree from GA Tech and Don is an IA in the field for over fourty years. We also own the twinbee type certificate.
Regardless of the condition of your aircraft or the kits you want to install we will restore your Seabee. ·Seabee restoration can be a long process depending on the modifications you want. ·If you are ready to own one of these single engine amphibians ·we would be happy to discuss your Seabee project in detail.
Refer to the Seabee Restoration section of our web site for more information on restoring your Seabee.
---
Parts
Simuflight's parts inventory is the largest in world. ·This inventory includes remanufactured parts, parts recovered from disabled Seabee's, STC'd remanufactured parts and Simuflight conversion kits and PMA'd replacement parts for those kits.
---
Kits
Simuflight is the primary supplier of modifications for the Seabee. ·The term Superbee refers to a Seabee that has been modified with our engine upgrades and other kits.
Our STC'd kits include:
Engine conversions for the IGO, IGSO and GO 435 and 480 Engines - The Simuflight conversion is a popular conversion and produces an aircraft that will come off the water in 980 feet at gross and climb at 1500 fpm.
Our Non-STC'd Kits include:
Bonanza Yoke - This is the throw-over Bonanza control yoke and is a great replacement for the original control yokes.
Extended Spray Rails - Extended spray rails to protect your prop and provide a step for both land and water operations.
Hull Strakes - Improve your water performance by adding strakes to the forward hull. ·These strakes get you up on the step significantly faster which means you can get off the water faster and fish in smaller lakes. ·They also interrupt the water flow to the outside of the hull and provide an additional reduction of the spray on the propeller.
180 Degree Door Hinges - These hinges are for the main cabin doors and allow them to open a full 180 degrees.
Bow Door Prop - A replacement for the bow door prop that allows the pilot to open and close the bow door with minimum effort.
Refer to the Seabee Kits section of our web site for detailed information on our kits. ·All of our kits can be purchased for you or your A&P to install or you can bring your aircraft to our Fallon, Nevada facility for installation. *Kit installation requires scheduling shop time.