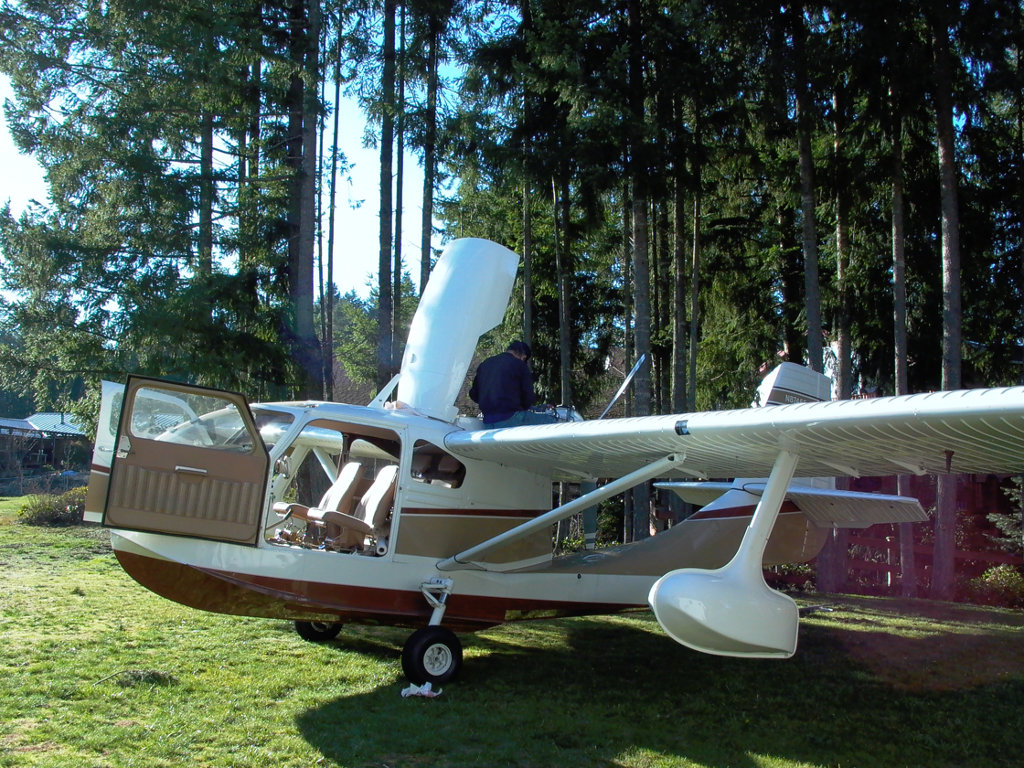 Finding an A&P and AI that know a Seabee's is not an easy thing.·If it is general maintenance, crash damage repair, modification or just an annual Simuflight's Fallon NV Facility provides a complete shop and facilites to get the job done.
We have been building, maintaining and restoring Seabee's for more than 30 years and know more than most about these unique aircraft. Add to that the largest known parts inventory for Seabee's and we can generally make what we don't have and you can see why we are the place to bring your Seabee for any work that may be required.·

Simuflight's Fallon NV Facility is located at the Fallon Municipal Airport (KFLX), approximately 50 east of Reno (KRNO) and has a 5703 x 75 ft runway, tie downs and local services are available for those that need to stay while their aircraft is being worked on. Fallon NV is also conveniently located on major trucking routes if your plane can't be flown.
If you are dropping your aircraft off or picking it up we can also meet you at the Reno NV airport. ·
Personal service is important to us. Please contact us if you have further questions or would like to schedule work.